"

Take a trip through the Middles Ages at this 13th Century castle for an extraordinary tour full of surprises!

"
Description
Just 10 minutes away from Annecy, the Montrottier estate is the typical fairytale castle of our childhood dreams. Its rooms hold a showcase of curiosities displaying collections unique in France, including weapons, oriental collections and earthenware. In the gardens, a fun and interactive theatrical trail lets you encounter former residents: the Lookout, the Ambassador and the Noblewoman. Montrottier is an amazing journey through time, fashions and cultures! Educational tours for school trips focussing on the middle ages. The arms room and oriental collections are only accessible during guided tours.
You will like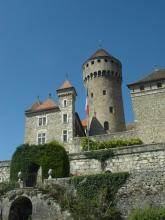 CHATEAU DE MONTROTTIER
LOVAGNY
À dix minutes d'Annecy, le domaine de Montrottier incarne le château des contes de notre enfance. Ses s...
+ d'informations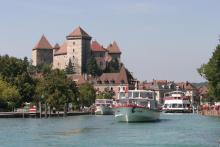 LA COMPAGNIE DES BATEAUX DU...
ANNECY
La COMPAGNIE DES BATEAUX DU LAC D'ANNECY vous convie à bord de ses unités pour découvrir les plus beau...
+ d'informations
ECOMUSEE du LAC d'ANNECY
SEVRIER
Un lac, des hommes, un territoire…L'ECOMUSEE DU LAC D'ANNECY possède une étonnante collection de co...
+ d'informations